Target
This article is a summary of the definition, origin / history, current and relative status of the future status of the nail industry. This is an overview article on the topic Nail Industry including Finger Nail, Toe Nail, Manicure, Pedicure, Artificial Tip.
Motivation
With the popularity and popularity of the nail industry today, not many people who really grasp the origin / history do not have much knowledge about this industry. This article was written with a thought sharing this important knowledge and allowing all of us to realize this market has leaped from what it was earlier to today.
Introduce
Nail salons have become a common feature of towns, cities, neighborhoods and shopping centers in the United States (Roelofs, & Do, 2012). The nail industry has developed in the United States over the past two decades (Quach, Nguyen, Doan-Billings, Okahara, Fan, Reynolds, 2008). The rapid growth factor of the nail industry is found mainly among Vietnamese immigrants and the number of adolescents in other Asian countries; Those who transformed the beauty industry and made reasonable pedicure, nail and nail market (Federman, Harrington, & Krynski, 2006).
According to Wahowiak (2015), there are more than 2000 businesses allowed to do manicure and pedicure in New York City alone. America. The Bureau of Labor Statistics (2015) estimates that there are about 86,900 manicurists and therapists in the US in 2012; And with the growth rate, the estimated number will increase to about 100, 400 by 2022. The number and estimate of the United States. Labor office has been proven to be on the low side; Or compensate a lot compared to the current number in 2015. In California, there are more than 97,000 nail technicians; And 80% of these technicians are immigrants in Vietnam (California Healthy Nails Salon Collaborative, 2015).
Based on Nails Magazine in 2010, there are between 350,000 and 376,000 nail technicians working in the US (NAILS, 2010). Most nail services are divided into two categories: 1) manicure services, 2) manicure services with additional cosmetic services such as waxing and spas (Alaves, Sleeth, Thiese, & Larson , two thousand and thirteen). The development of the nail industry in the United States is constantly significant and within a large number of both the labor force and the business for good reasons; Especially among Asian immigrants, especially Vietnamese.
Why Is The Nail Industry Attractive?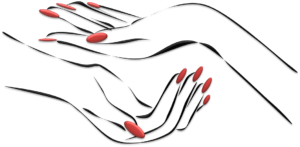 The attraction of the nail industry stems from two main aspects: 1) business ownership and 2) quick and easy job search (Quach, Nguyen, Doan-Billings, Okahara, Fan, & Reynolds, 2008, Ly, & Tufts University, 2003, Wahowiak, 2015). In the past few decades, Guo, Nguyen, Doan-Billings, Okahara, Fan and Reynolds, (2008) pointed out that nail ownership and trading has tripled; And significant for accounts and includes a large number of migrant workers. Viet Nam's estimated nail technicians increased tenfold between 1987 and 2002 (Federman, Harrington, and Krynski, 2006).
From finding attractive nail technicians, perspectives for the following reasons: 1) flexibility in hairdresser's working hours, 2) easy workflow, and 3) quick ability in making money (Wahowiak, 2015). Nail's work is particularly suitable for immigrants because of 1) short, inexpensive and easy training programs, 2) flexible schedules working around migrant mothers with family obligations, and 3) little expectation of English proficiency (Ly, and Tufts University, 2003). "Doing cosmetic work at nail salons, you don't need to have a high level of English" (page 2), and language barriers are a challenge for most middle-aged immigrants in the process. looking for work (Wahowiak, 2015).
Examples of ease of boarding (Wahowiak, 2015), and short, inexpensive and easy training (Ly, & Tufts University, 2003) are presented through the California State Barbering procedure. Due to the great demand for Vietnamese nail technicians, California has made Vietnamese people one of the main language options for checking nail technician licenses (BBC, 2006); And this also leads to the availability of Vietnamese training and guidance.
From the point of view of nail business ownership, the nail industry is a great fit for those who are highly concerned with ownership and control of ownership; Because the foundation sector has shown consistent and significant economic growth in recent years (Gilels, Gorman, Huang, Liou, Mendiratta, & Philip, 2008). There is a growing number of Vietnamese beauty shops and schools; A strong sign and indicator that nails have become a profession rather than a job (Gilels, Gorman, Huang, Liou, Mendiratta, & Philip, 2008). This study is of interest and focuses on the effects of the nail industry in general, and the specific nail services available on a specific business nail salon.
History Of Nail Salon / Industry
According to Walsh (2012), nail salons are nail salons called "modern nails" that were founded and originated in the early 1900s in the United States. In 1910, New York City had a beauty care area called "Foot Care Room," where working-class individuals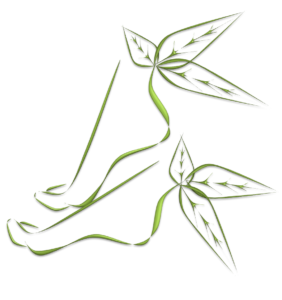 were treated with their feet (NYT, 1910). For higher classes, those with higher incomes; Alternative methods and better nail services are offered at Elizabeth Arden Red Door salon during nail salon work (Elizabeth Arden, 2015). At the same time, writing about manicuring began widely as Woodbury's works include: 1) Beauty culture (Woodbury, 1910), and 2) Hand care (Woodbury, 1915). ).
The beginning of a modern nail salon marks the beginning of a patent-related invention. US patents (1915) on finger shields are a good example of patents related to nails; Where patents are filed on nail shields (products that produce discolored nails that provide a clean and clear nail). Over the next decade, the nail cosmetics industry will make a big leap when many women migrate to the United States and open nail salons (Federman, Harrington, & Krynski, 2006; NAILS, 2010, California Healthy Nails Salon Collaborative, 2015).
Growth In Nail Salon Business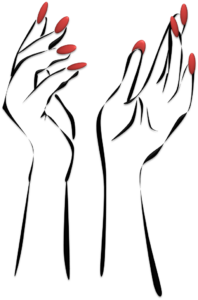 According to Nail Magazine, the cosmetic industry is one of the fastest growing industries in the beauty industry with a market size of over $ 7 billion (NAILS, 2010; NAILS, 2013). Growth of nail technicians (technicians) was estimated at nearly 20% between 2008 and 2018 (Walsh, 2012), far exceeding the average growth rate of other occupations within 10% (Lacey , & Wright, 2009); When these numbers are possible at the bottom of the estimate based on the Salon Nails Cooperation of California Healthy Nails (2015).
To make it easier to imagine growth in the nail industry, Walsh (2012) compares to Starbucks' business: "For every Starbucks retailer in the United States, there are more than four nail salons." The factors that explain nail industry boom are: 1) increased attention to individual nail care, 2) sudden movement of women in the labor market, and 3) the emergence of Nail salon cheap and convenient (Walsh, 2012). Nail salons are used to become a luxurious service; And today it is about affordable, low cost, self-indulgent treatment and pampering, and accessible services (Greenhouse, 2007).
Types Of Nail Services
Modern nail decorations today are large industries including various nail products such as: 1) nail polish, 2) polish, 3) extension, 4) artificial nails / sculpture, and 5) nail decoration (Madnani, & Khan, 2012). Any nail treatment procedure includes a number of steps, and applications of a wide range of products; That Madnani, and Khan (2012) are as follows:
Services
Service Description
Manicure / Pedicure
1. Clean the paint layer first by removing chemicals.2. Cut the nail to the desired length3. Soak your hands / feet in warm water with a mild detergent to remove dirt

4. Remove rough skin or thick keloid

5. Remove the cuticle

6. Smooth nails

7. Foot / hand massage with gentle cream

8. Nail polish

Nail Hardener
1. Clean the nail surface2. Applying coatings on nails (to strengthen nails)
Polishes
Apply nail polish for the following purposes: 1) Beauty2) Reinforce nails that are easy to break

3) Hide or disguise abnormalities or discoloration of the nail surface

Polishes removal
1) Remove paint with Acetone or nail polish solution without acetone2) Make manicure or manicure for new polishing application
Extension / Artificial / sculpted Nails
sculpture There are many ways and styles: 1) Nails tips: Apply or paste plastic sheets on the tip of a real nail and polish on the head.2) Nail nails: Use acrylic or gel on the existing nail. This process involves a mixture of powder and solution; Apply to nails.

A. Arcylic Nails: mixture of liquid ethyl methacrylate and poly-methacrylate powder, resulting in a polymetized mixture that is mouldable in the desired nail shape.

B. Nail gel: liquid powder and gel mixture with ultraviolet exposure to create expanded nails. This solution is like dental plastic. The strength and durability of gel nails is so great that the only way to remove Gel nails is to manually buff it

Nail Decorations
Nails decoration has many forms and styles: 1) Nail Arts: Applying nail polish art; Hand drawing and modeling using nail polish2) Nail air brush: Apply air brush paint on the nail surface, and seal the upper coating

3) Nail art sculpture: apply nail and art style using acrylic or gel
According to Eckstein and Nguyen (2011), nail service is a relatively new job. The US Department of Labor cited a type of nail care as a job classification in the 1980s, and nail salons as a business classification were added to the list of US Labor Statistics lists. types of careers (Eckstein & Nguyen, 2011). Professional nail care is always an additional service in hair salons (American Salon., 2005); Develop into self-standing nail salons.
Who Is Nail Technician?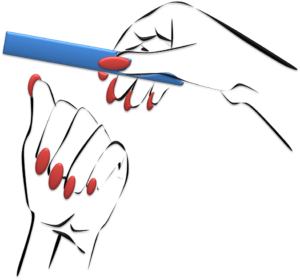 Nail services are performed by nail technicians, known as nail technicians (Alaves, Sleeth, Thiese, & Larson, 2013, BBC, 2006; NAILS, 2010). Nail technicians refer to professionals licensed by the state government; Those who are examined and agree to perform nail licensing procedures (Walsh, 2012). Nail licensing requirements vary from state to state; But the process generally includes requirements such as: 1) basic age, 2) medical level, 3) education standards and 4) minimum test or test scores (Walsh, 2012).
There are legal standards that must be met to become a licensed nail technician including basic knowledge of: 1) manicuring techniques, 2) safety and health, 3) en bacteria and infectious diseases, 4) chemical hygiene methods, and 5) hygiene and regulatory rules (Walsh, 2012). In order to own a nail salon, Walsh (2012) built a licensed technician who also had a general business license from the city or state to act as a nail salon owner.